I introduced exponent properties this year by writing this on the whiteboard and asking them to make observations about it.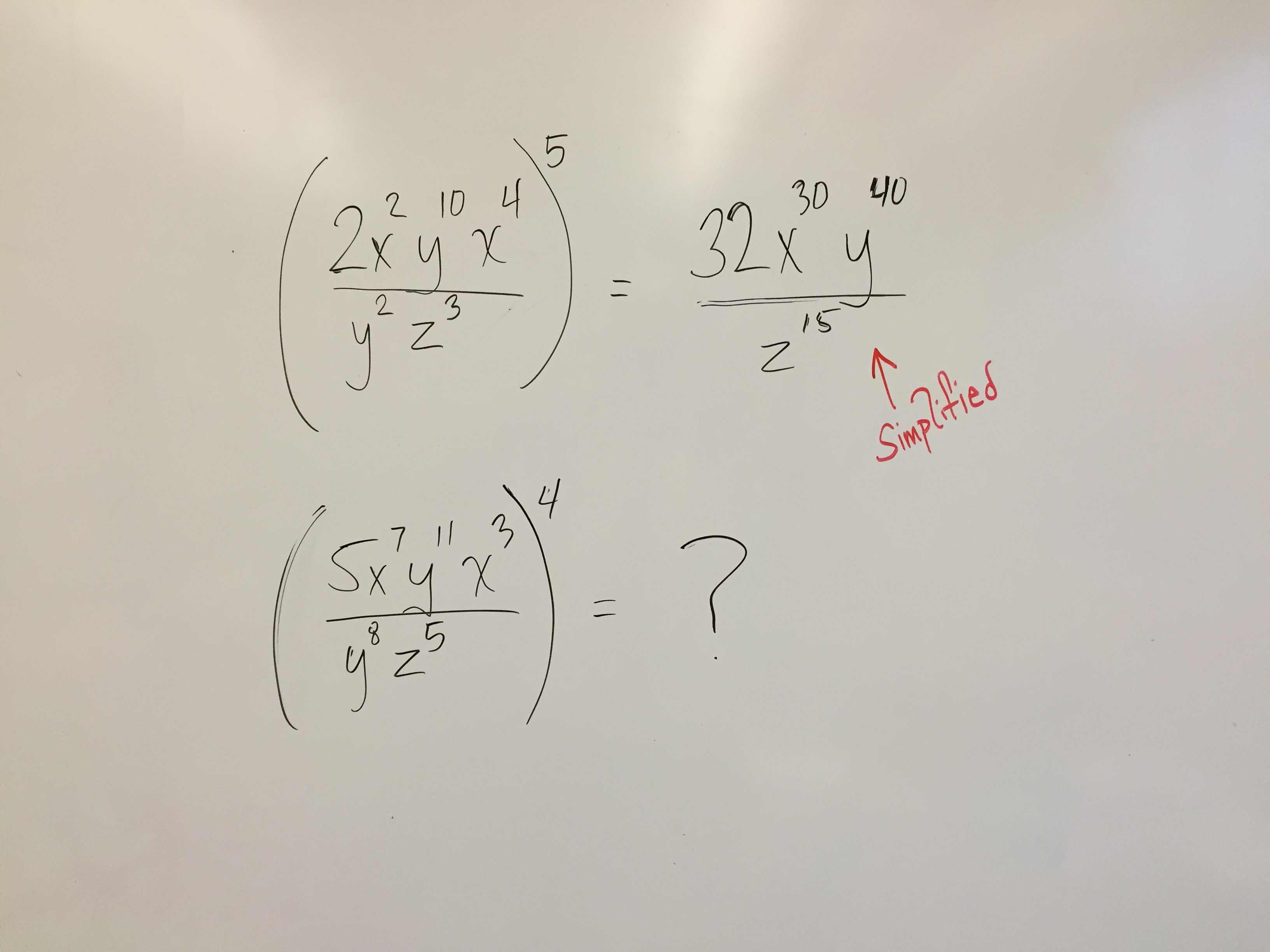 Then I got more direct about the kind of observations I was after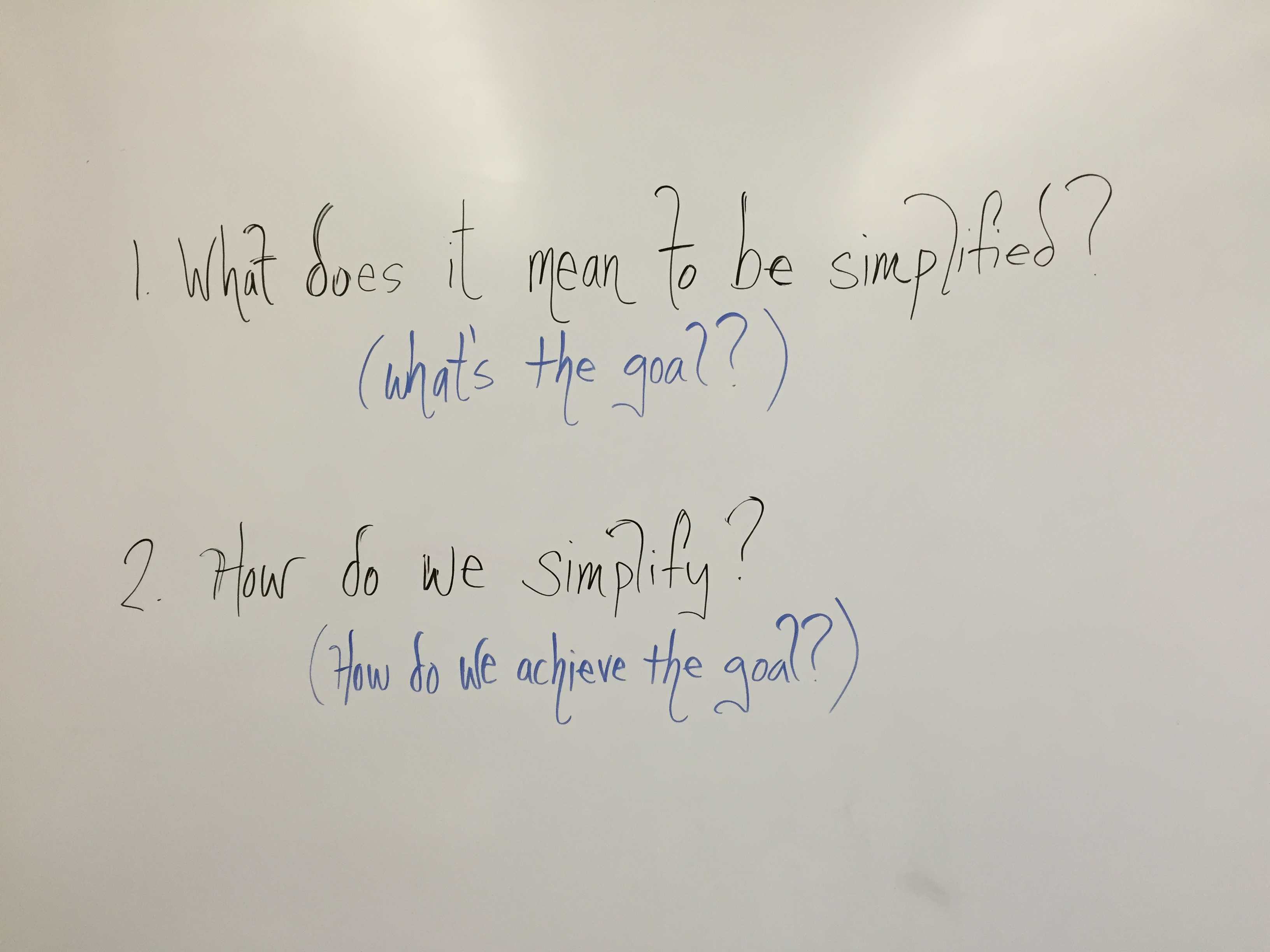 There was some back and forth as we discussed what it means to simplify and how to simplify.  I was short on answers and kept the discussion geared towards observations.
I lined up another example where there was a negative exponent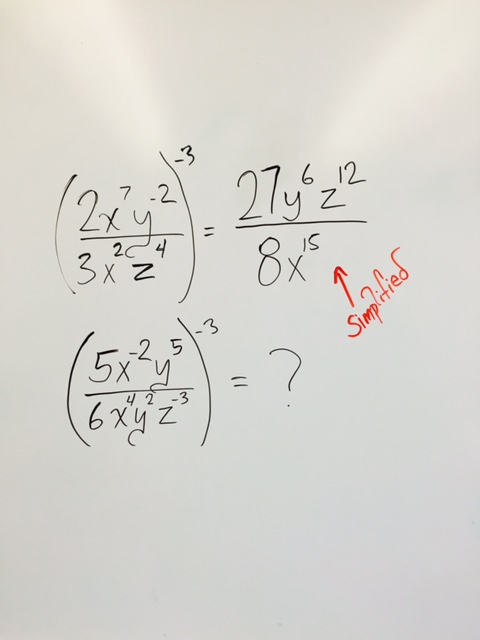 From here I gave them a little half sheet with six expressions on it – grouped in them in groups of two – and off they went simplifying (do I need to add that I had them working at VNPS???).
I spent less time this year than normal covering simplifying expressions and I didn't notice that students were any worse at it – so I'd say this approach was a success.  The next step I suppose is to apply it to other procedural concepts.
How many of the mathematical practices can we get at when we introduce concepts based in procedural fluency?  That question is swimming through my head as I begin to teach factoring.